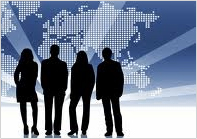 Offering a range of diverse goods designed to fulfill your energy needs in the most efficient and satisfying manner since 1976....
About Us

Arora Enterprises, established in the year 1976, has over the years gained wide experience in its field of operation to provide you with the best solutions for your power energy needs. We are a renowned manufacturer, trader and supplier of Sound Proof Enclosures, Room Acoustics, Electrical Panels, Residential Silencers, Canopies, Silent Generators, UPS Equipments, Control Panel Boards, etc. In addition to the products, we also provide services like Diesel Generators Service, Annual Maintenance, Installation and Repair of DG Sets. Our firm is also an authorized dealer of generator sets of Kirloskar, Ashok Leyland and Sanjay Diesels. These products find a wide variety of usage in industrial and household purposes.
Our clients include renowned organizations like the International Centre for Generic Engineering and Biotechnology, Production India Pvt. Ltd., General Dynamics, Hindustan Refrigerations, Cracic Components India Pvt Ltd., amongst others. We are also a member of such prestigious establishments as Small Scale Industries (SSI). We take pride in our achievements and are confident of a bright future.